GSE series
Outline
Horizontal mixer
The GSE series mixers are dedicated for side entry.
This series is known for many achievements in Japan as a mixer for flue-gas desulfurization facilities as one of the fuel-gas treatment facilities used in thermal power plants.
Features
Equipped with a shutoff mechanism
GSE mixers are equipped with a shutoff mechanism that blocks fluid near the shaft seal in the tank.
This enables replacement of the shaft seal while keeping the fluid in the tank.
The GSE-17 mixer, which is the largest product in this series, is a side entry mixer with the world's largest transmission capacity.
Specifications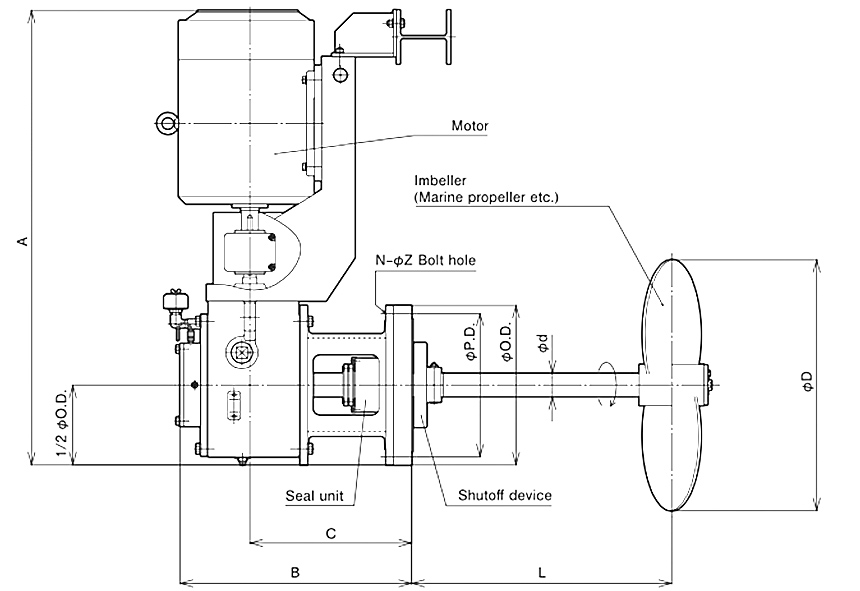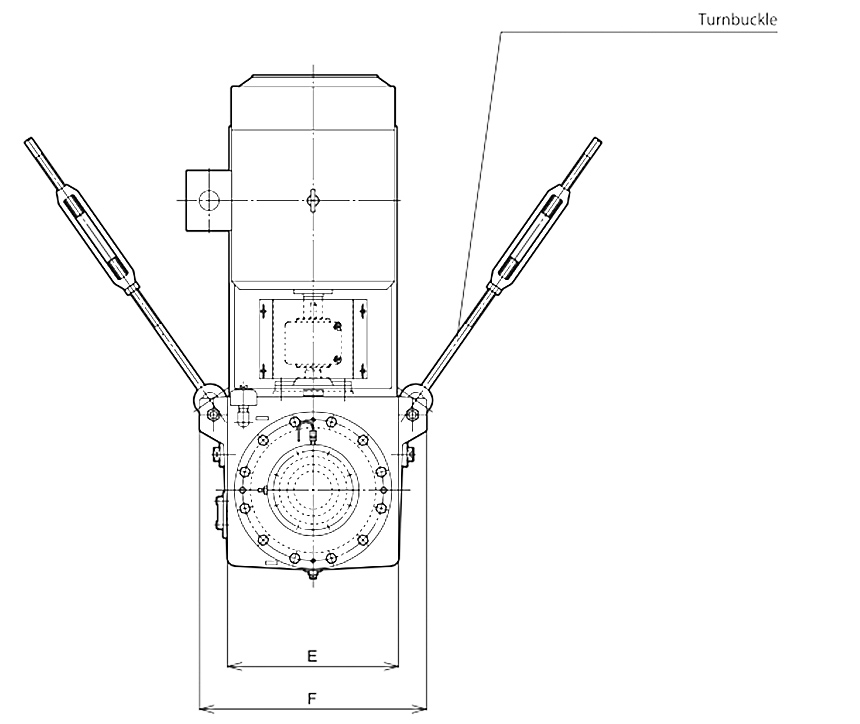 Series #
A
B
C
Mixing
Shaft
diameter
Φd
E
F
Nominal
diameter
ΦO.D.
ΦP.D.
N-ΦZ
Approx.
mass
(kg)
GSE-08
1303.5
647
453
65
430
570
JIS10K 300A
445
400
16-Φ25
700
GSE-11
1471
716
496
75
470
610
JIS10K 350A
490
445
16-Φ25
1330
GSE-14
1847
858
593
100
580
740
JIS10K 400A
560
510
16-Φ27
1630
GSE-17
2126
1091
743
120
760
960
JIS10K 500A
675
620
20-Φ27
2290
■Approx. mass represents the mass of the main unit only; the mass of impeller Ass'y etc. is not included.
■As for D and L dimension, please consult with us.
■As we may change dimensions, please check our dimensional drawing for confirmation.