Understanding Nippon Gear in 5 minutes
GUIDE
Overview of Nippon Gear Co., Ltd.
We become the bridge that leads people to a better future.
Nippon Gear Co., Ltd., is a gear product manufacturer established over 80 years ago.
Listed on the First Section of the Tokyo Stock Exchange in June 2019, all employees strive every day to continue to make the company one that contributes to people.
Company outline
History
Vision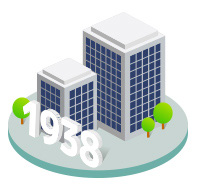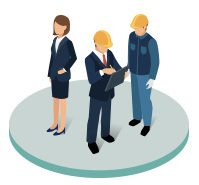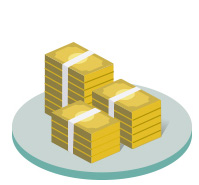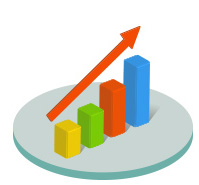 Main products
The main products of Nippon Gear are valve actuators, screw jacks, mixers, and high-accuracy gears that serve as the core elements of those products. Those products are used in a variety of industrial infrastructures related to power stations, water and sewerage, petroleum, gas, chemical, and iron and steel. In particular, our products account for more than 90% of the valve actuators used in nuclear power stations.
Three strengths
(1) Made-in-Japan quality
Most of the products of Nippon Gear are manufactured in our plants in Japan.
We acquired ISO 9001 certification for international quality management system. We provide customers with high-quality, made-in-Japan products.
(2) Continuous maintenance and support
Nippon Gear also puts effort into after-sales maintenance and support for our products.
Through our maintenance bases established throughout Japan, we provide continuous services for our products, which are often used in severe environments. In other countries as well, we have agents to provide full support. The service life of a product is generally about 10 to 20 years. The products of Nippon Gear achieve service lives of 30 to 50 years thanks to continuous maintenance.
(3) Flexible proposal ability backed by accumulated expertise
Since its foundation in 1938, Nippon Gear has solved the various problems faced by customers.
Our products are being used not only in Japan but also in different fields throughout the world.
By leveraging the expertise that we have accumulated in the places where our products are used, we help customers solve problems and make improvements.
Please feel free to consult us.
Toward the future
We hope to help create the future where people can use safer, more convenient social infrastructure on a routine basis.
To make this possible, we need to continue to create products and services that are not only of the highest quality but also meet the needs of the new times. We will actively introduce technologies and functions that are not currently used for existing products, such as AI diagnostic technology and IoT functions.
Nippon Gear has manufactured gears for over 80 years since its establishment.
With the products and services that only we can create because of our experience with gears, we will contribute to a more prosperous future for you.